18 februari 2023 - 20:00
Monster
THE COSY ROCKERS MET SHADOWS, CLIFF, EVERLY BROTHERS ENZ.
Zaterdagavond: 18 februari 2023
Aanvang: 20.00 uur
Entree: € 10,= inclusief de koffie en 1 drankje
Aanmelden:  info@cultuurschuur.nl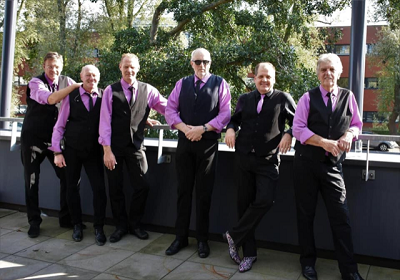 The Cosy Rockers hebben vaker opgetreden in de Cultuurschuur en dat optreden was van beide kanten een groot succes en een feest van herkenning! Het is een band van ervaren muzikanten die uit het Westland en omstreken komen.
De band is in 2015 opgericht en zij brengen een zowel instrumentaal als vocaal repertoire met nummer van The Shadows, Elvis Presley, Cliff Richard, Everly Brothers, Chuck Berry en nog veel meer.
De band bestaat uit:
Rob Schalke (rythm guitar and backing vocals)
Jan van Gaalen (solo guitar)
Frans Schmit (drums and backing vocals)
Paul Fiolet (bass guitar and backing vocals)
Arnout Rietveld (keyboard)
Ron Bruijn (lead vocals)
Meer informatie over de band op www.thecosyrockers.nl